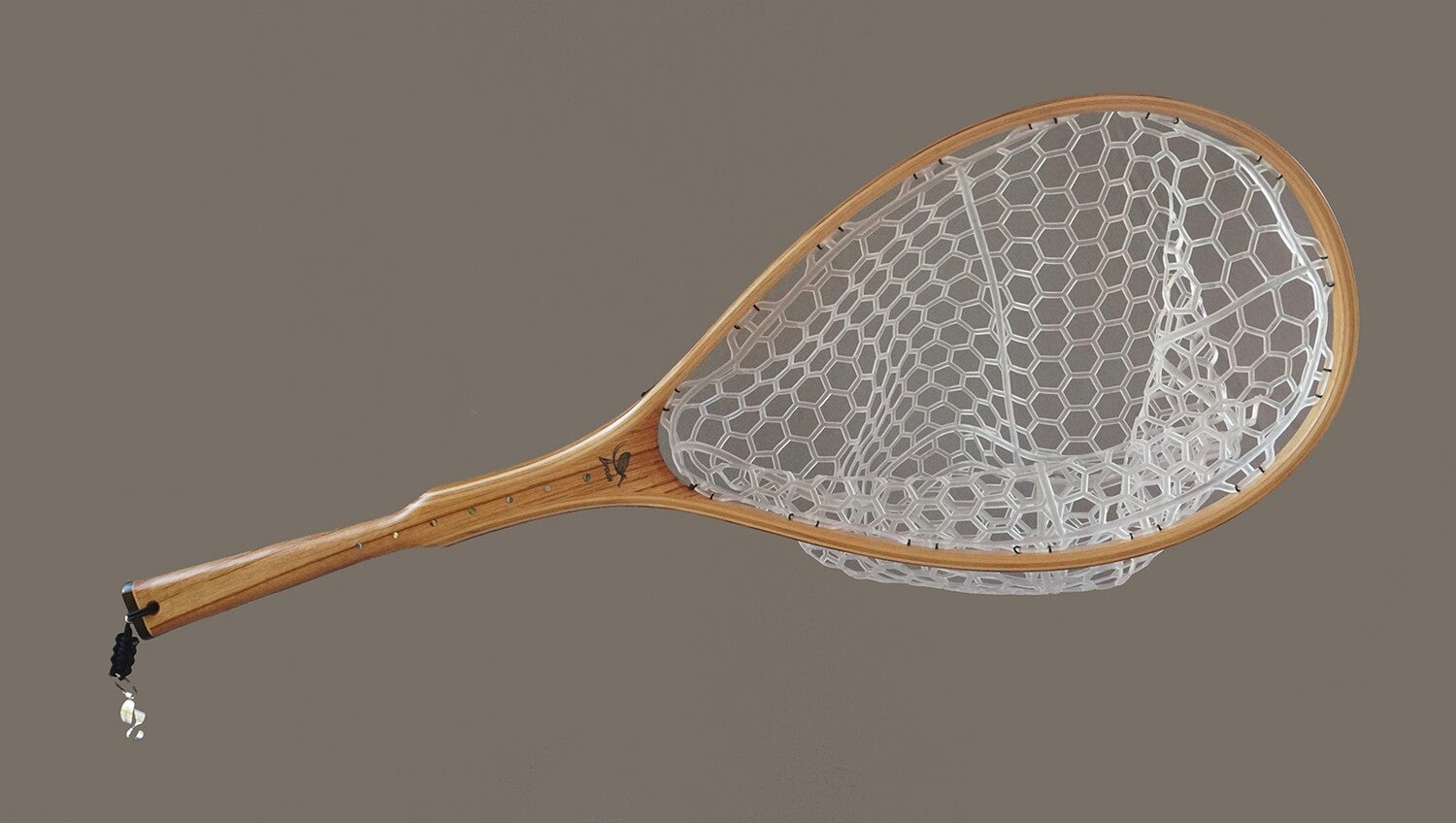 Brodin S2 Cutthroat Float Tube Landing Net - Fly Fishing
Description
Brodin S2 Cutthroat Float Tube Landing Net - Fly Fishing 
Product Details
Sometimes a net with a longer reach is necessary. Fishing in float tubes, bank fishing with 12' or longer rods or for people with disabilities.
Figured Costa Rican wood with mother of pearl measure marks and is super lightweight- 10 oz. total. Fitted with our eco-clear net bag.We think that you will find this net a pleasure to use.
Now available with your choice of Carey or Purpleheart.
Specs:
30" overall length
14" handle
10" by 15" opening.
Brodin S2 Cutthroat Float Tube Landing Net - Fly Fishing