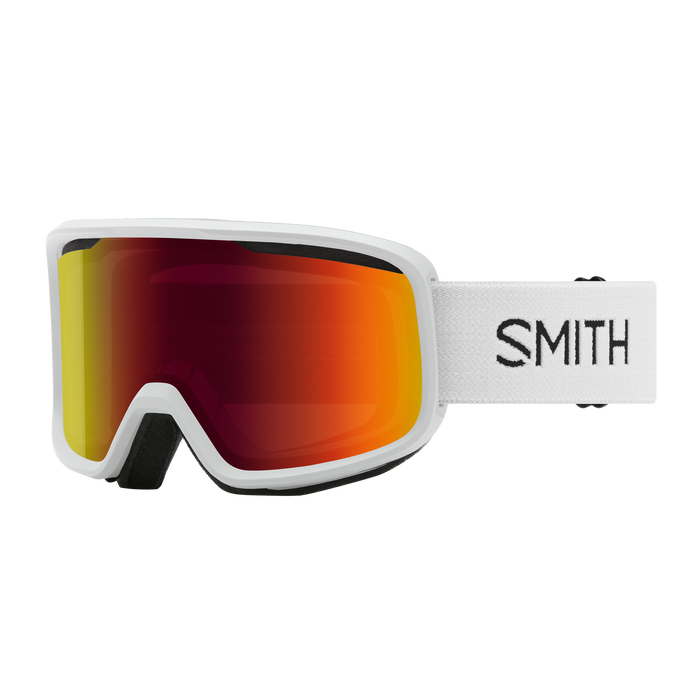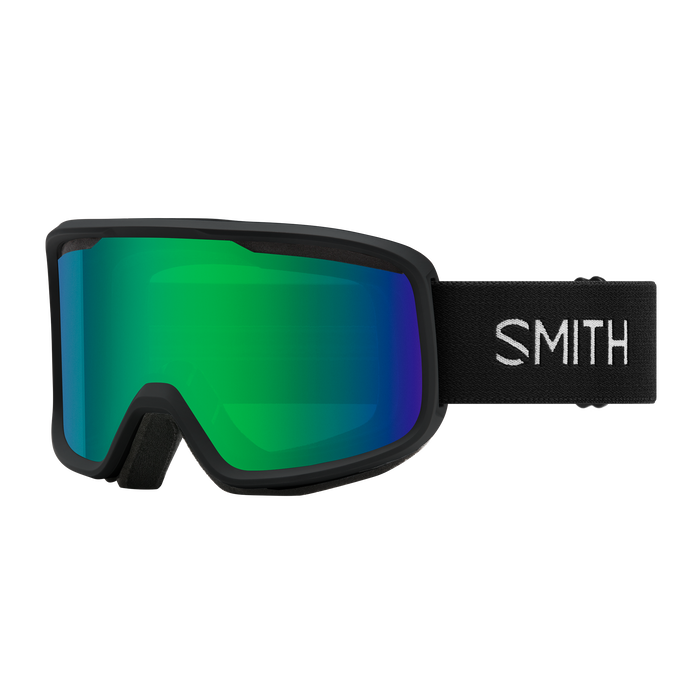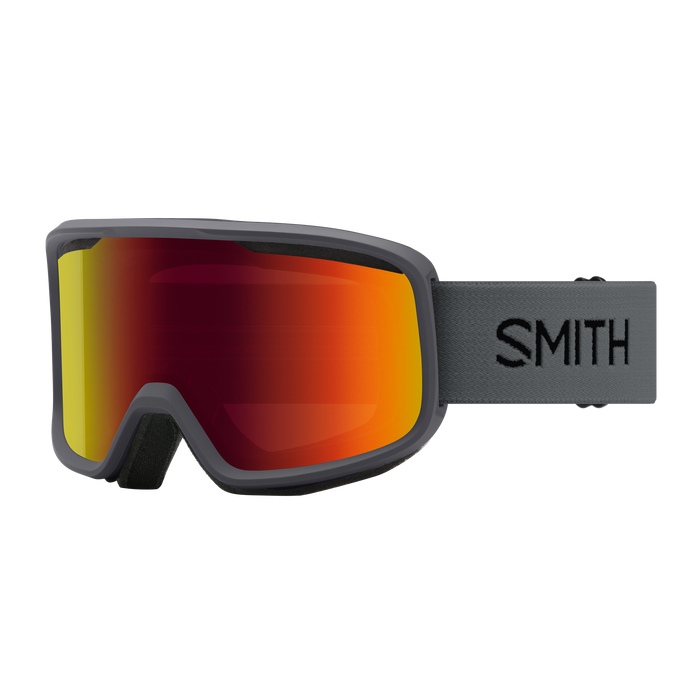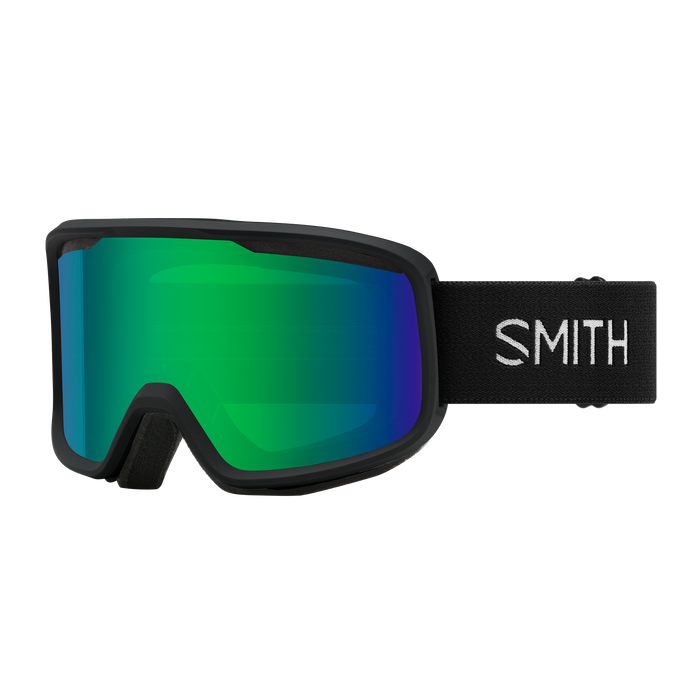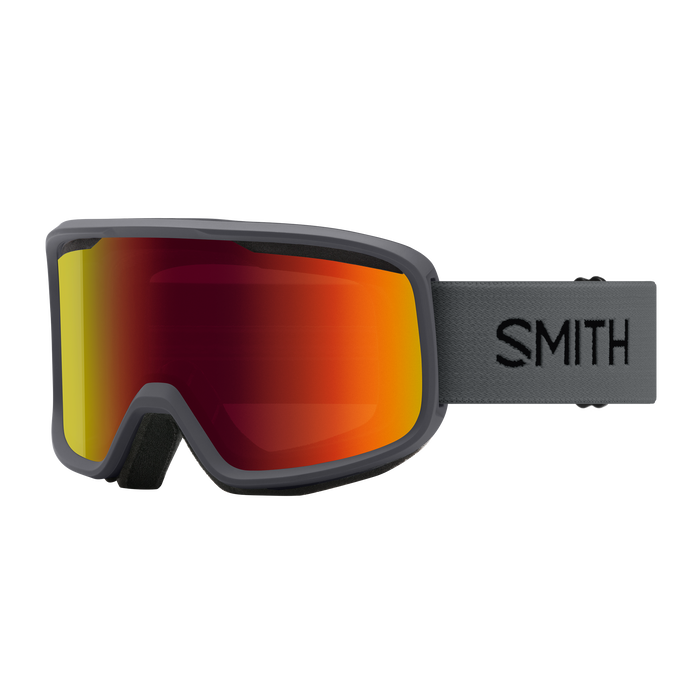 Smith Frontier Goggles - Skiing 2023
Description
Any weather. Any day. The Smith Frontier goggles enhance your view of the whole mountain. Our Airflow lens technology maintains active ventilation through the best and worst conditions for fog-free visibility. Their modern frame and medium fit combine with a low-profile design for a wide range of faces, and they have full helmet compatibility.



Product Details
Vision
Cylindrical Carbonic-x lens for clarity, impact resistance and improved airflow
Fog-X anti-fog inner lens for fog-free performance
Fit / Integration
Designed for ultimate integration with Smith helmets for maximum comfort, venting and fog-free performance
Dual-slide strap for easy size adjustment
Ultra-wide silicone-backed strap stays put
Single-layer compression-molded face foam for low-profile, comfortable fit
Responsive Fit™ frame adjusts to your face for a precise, comfortable fit
Medium fit; Available in

Low Bridge Fit

for faces with a lower nose bridge and/or a wide or high cheekbone shape
Smith Frontier Goggles - Skiing 2023
Tech
ChromaPop
WHEN YOU SEE MORE, YOU CAN DO MORE.
Charge harder, faster, and longer with the amplified detail and enhanced natural color of ChromaPop™. Through our proprietary ChromaPop™ lens technology, we help you see detail and color beyond normal capabilities. ChromaPop™ filters two specific wavelengths of light that cause color confusion.
By doing this the lens delivers greater definition, more natural color, and unmatched clarity to allow you to see more detail.
Lens
BIRDSEYE VISION™
The 4D MAG has a 25% increase of overall field of view compared to Smith's I/O MAG. Utilizing Smith's new BirdsEye Vision™, you can now see more than ever before.
SPHERICAL
Spherical lenses are built on a base curve in both the X (horizontal) and Y (vertical) axis. Smith's spherical lenses are offered exclusively in carbonic-x material with TLT Optics and a base 6x4 toric shape. This pioneering shape provides the highest level of optical clarity, improved fit characteristics and increased volume, improving fog performance.
CYLINDRICAL
Cylindrical lenses are built on a base curve in only the X (horizontal) axis. Smith's cylindrical lenses are offered in carbonic-x material with and without TLT optics and a base 6 curve. Providing Class 1 optical standards and optimum fit characteristics.