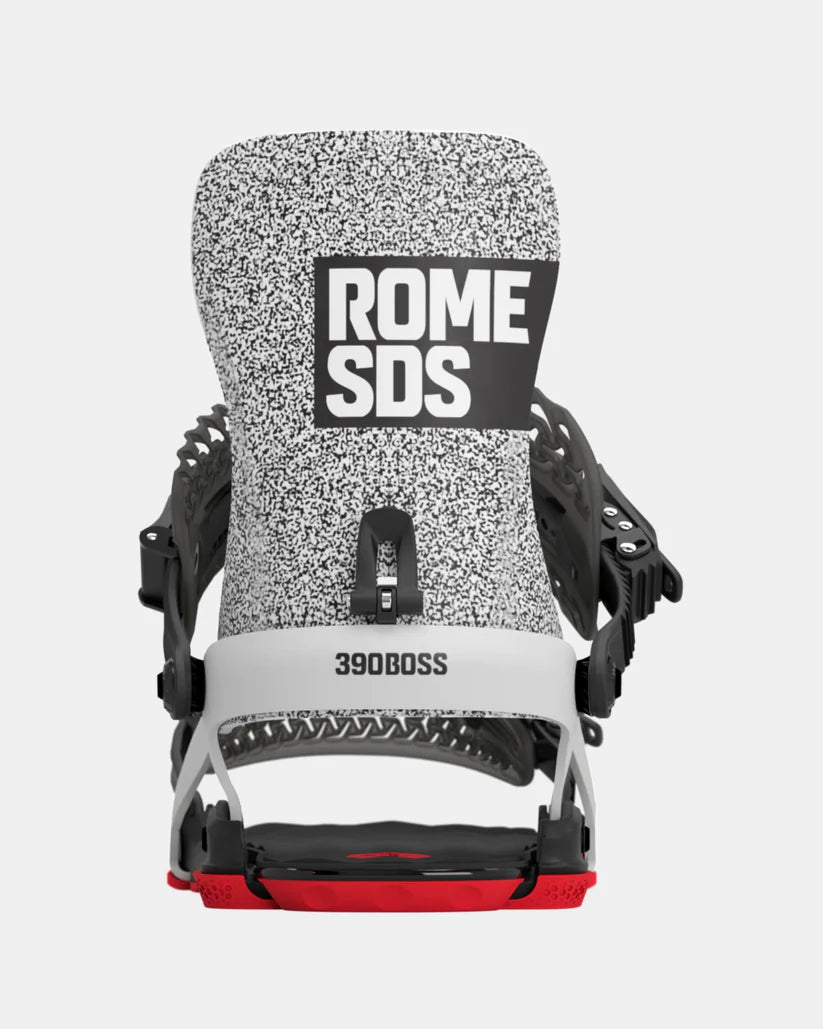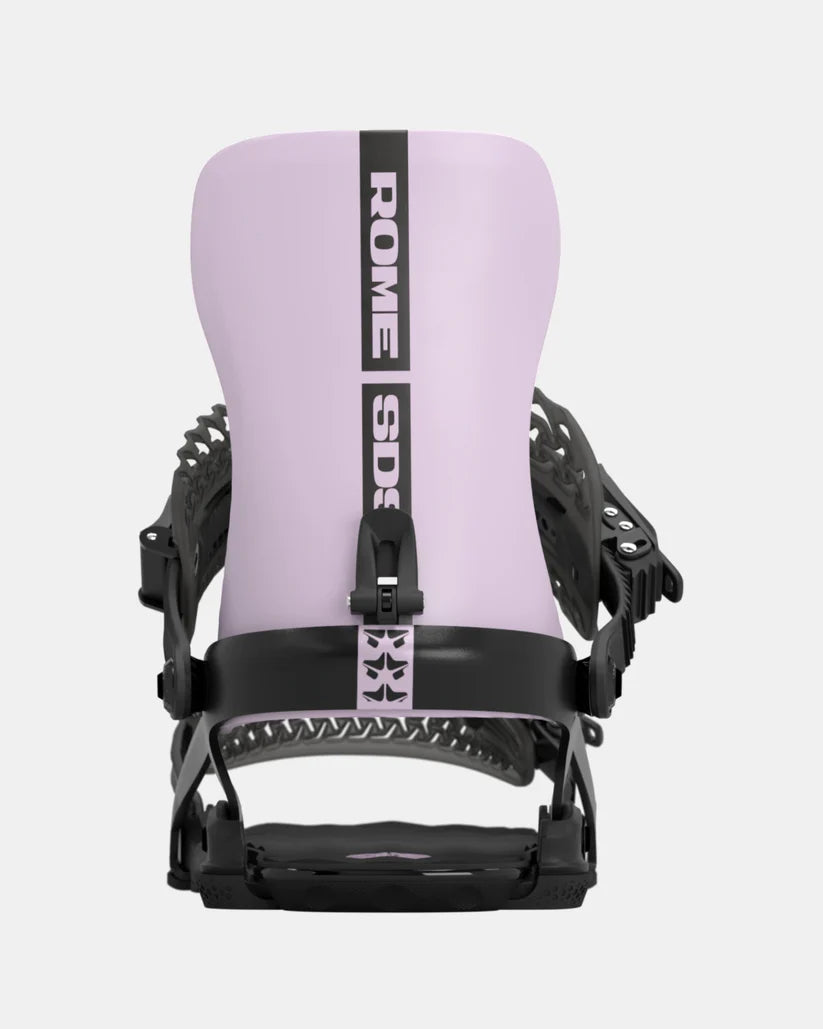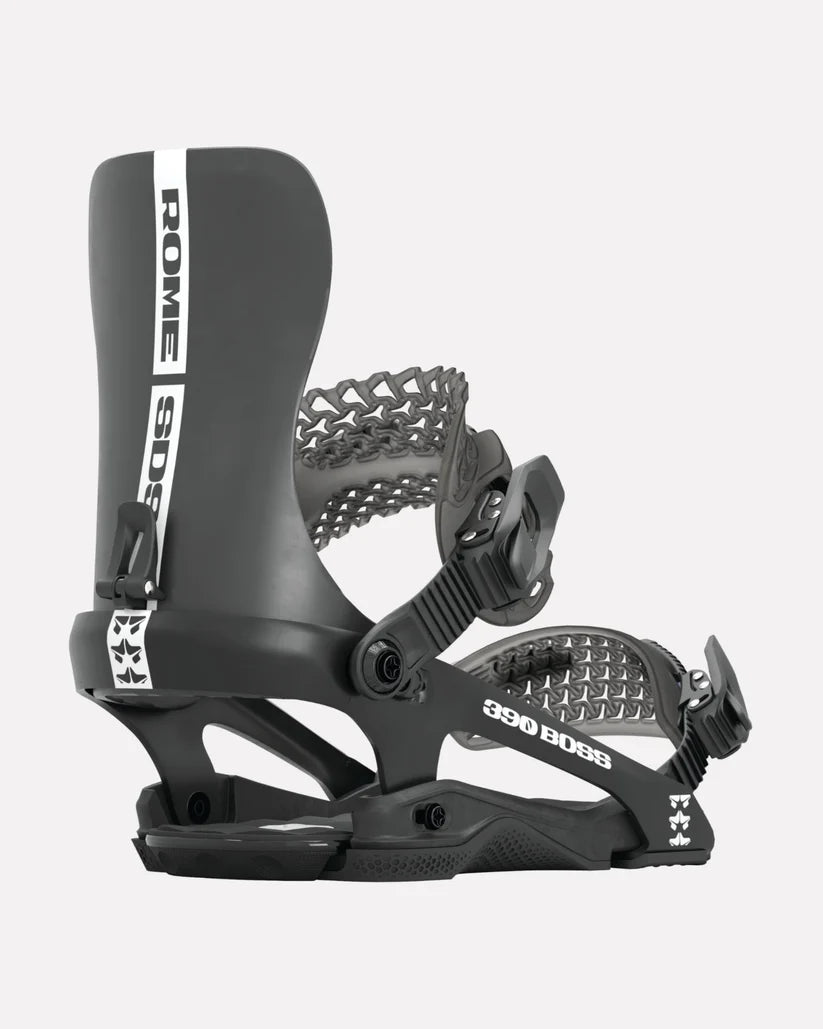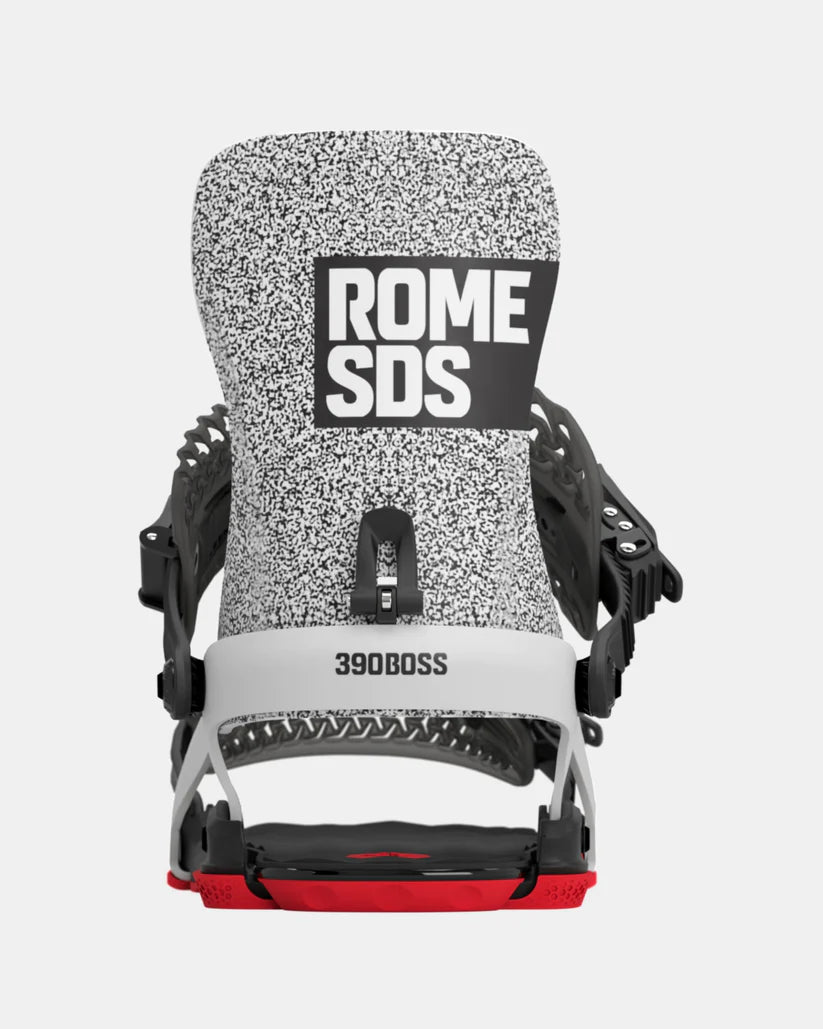 Rome 390 Boss - Snowboarding 2024
Description
Everyone loves the Rome 390 Boss Snowboard Bindings, because they're great at helping your feet find the right path through the snow. With all new Bombproof Buckles for superior durability and a Fast Entry system that cuts down time when you get off the lift, these mid flexing, full wrap bindings were made to stomp.
Product Details
FULLWRAP
Redesigned, recalibrated and reenergized, our FullWrap platform is pure power and maximum energy transfer. The all-new FullWrap platform is a sturdy, bombproof chassis that loves to send it.
PUREFLEX ANKLE STRAP
New for this season, our bindings feature FastEntry Technology for super quick and easy entry into the binding. The pre-curved ladder on the ankle and toe straps are designed to pop open and help keep the straps out of your way while getting your boot into the binding. Strap in faster and easier thanks to FastEntry!
New for this season, our BombProof Buckles are a one-piece forged aluminum construction for better grip and durability. Built with wider stance teeth area for more engagement, this makes for easier ratcheting and increased protection from wear and tear to your ladder straps.
HIGHBACK ROTATION
Designed so riders can adjust their highbacks to mirror the angle of their heelside edge for maximum power transfer.
ADJUSTABLE BASEPLATE
Created to help fit a wider range of boot models and sizes.
Specs
Size Chart
| | | | | | | | | | | | | | | | | | | |
| --- | --- | --- | --- | --- | --- | --- | --- | --- | --- | --- | --- | --- | --- | --- | --- | --- | --- | --- |
| US Men | 5 | 5.5 | 6 | 6.5 | 7 | 7.5 | 8 | 8.5 | 9 | 9.5 | 10 | 10.5 | 11 | 11.5 | 12 | 12.5 | 13 | 14 |
| US Women | 6.5 | 7 | 7.5 | 8 | 8.5 | 9 | 9.5 | 10 | 10.5 | 11 | 11.5 | 12 | 12.5 | 13 | 13.5 | 14 | 14.5 | 15.5 |
| EU | 36.5 | 37 | 38 | 38.5 | 39 | 40 | 40.5 | 41 | 42 | 42.5 | 43 | 44 | 44.5 | 45 | 45.5 | 46 | 47 | 48.5 |
| CM | 23 | 23.5 | 24 | 24.5 | 25 | 25.5 | 26 | 26.5 | 27 | 27.5 | 28 | 28.5 | 29 | 29.5 | 30 | 30.5 | 31 | 32 |
| | --- | --- | S | --- | --- | * | * | | | | | | | | | | | |
| | | | | | --- | --- | --- | M/L | --- | --- | --- | * | * | | | | | |
| | | | | | | | | | | --- | --- | --- | --- | L/XL | --- | --- | * | * |
Rome 390 Boss - Snowboarding 2024