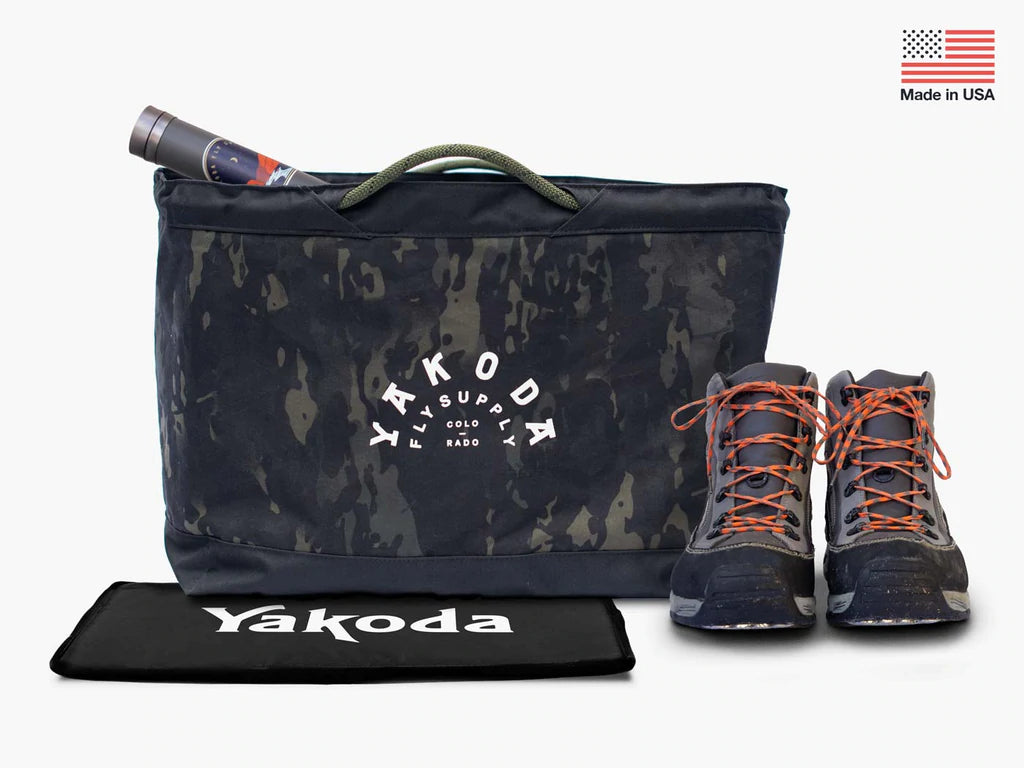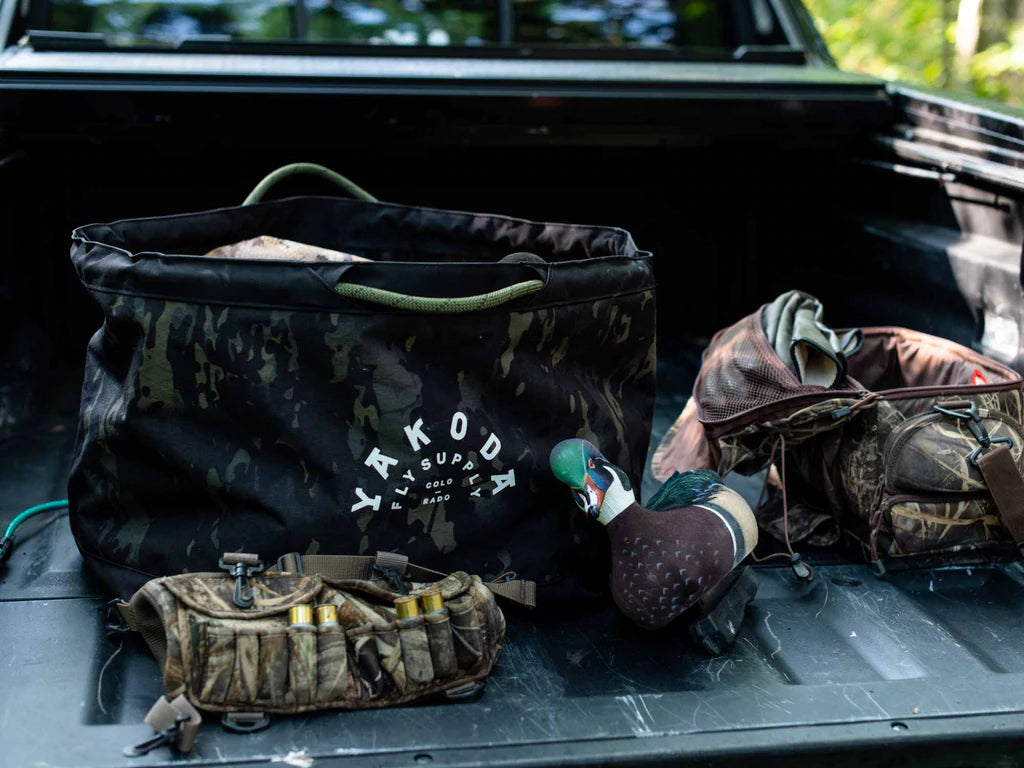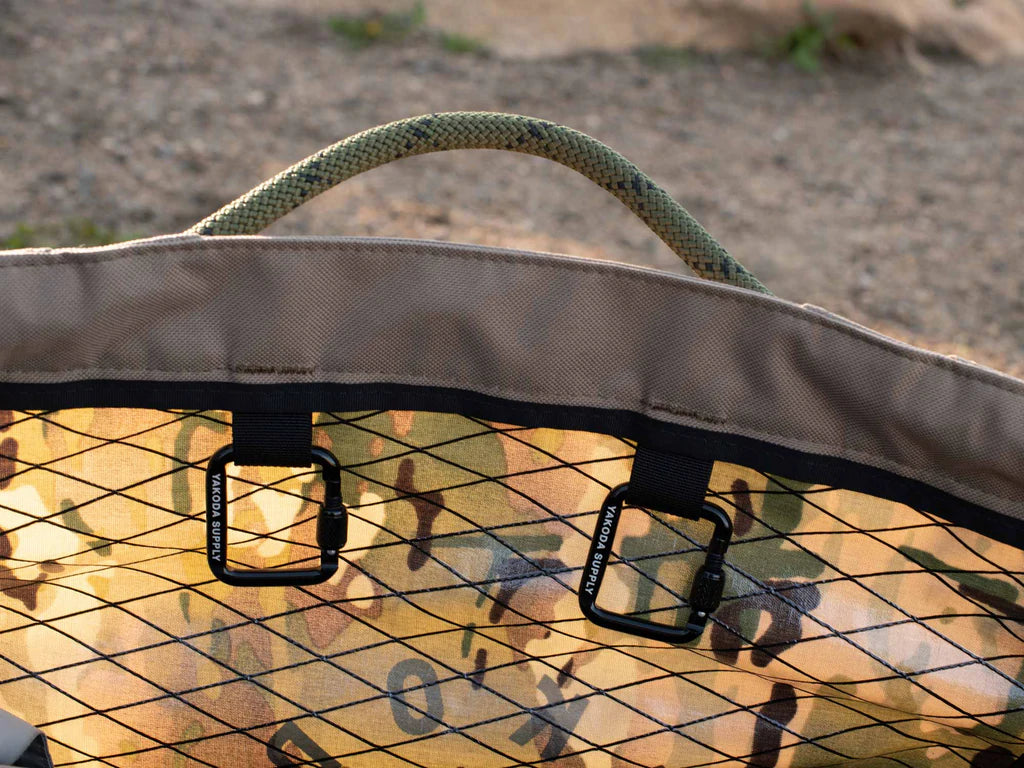 Yakoda Gear Transport - Fly Fishing
Description
The Gear Transport is a rugged, oversized bag built to haul your stuff from your home base to the water and back. Stay organized and bring everything you need—hip packs, rod tubes, extra layers and extra beers fit comfortably alongside your boots and waders. The Drifter's 95 liter capacity lets you haul all your gear for a full day—or a week—with room to spare.
Made in Colorado.
Upper: X-Pac X33 (Multicam); X-Pac VX21 (Black)
Handle: 10.7 mm Sterling climbing rope
Lower: Yakoda River Pro™—500 denier, polyurethane-coated DWR fabric
Dimensions: 21.5" x 16" x 17"
Weight: 30 oz.
Capacity: 95 liters
Includes two square Yakoda carabiners for securing the bag closed and attaching items to the inside of the bag.
We chose X-Pac as the primary material in our Modular System products for a reason. Originally designed as a sailcloth to withstand the gnarliest conditions, X-Pac is a four-layer laminate that not only provides incredible durability, but is lightweight, contains a waterproof film, and is resistant to UV. The "X-Ply" mesh embedded in the fabric is where it gets its name, and it's distinct look.
Yakoda Gear Transport - Fly Fishing